We tailor made ski tuition for all levels of skiers and the Elite Ski Team is just that – an Elite of ski professionals and therapists that will guide and teach you to realize your skiing potential.
SKI ZEN Your personality, health, ability and aims are the bases on which we will organise your skiing week so that you can regain your fitness and get the most out of the mountain.
SKI WITH A PRO Discover skiing or snowboarding and its new techniques with exceptional skiers or snowboarders. Share their secrets that led them to success.
HELISKI  – OFF PISTES We will take you off-pist to ski in places you never thought you could venture…
Experience skiing in mindfulness
The mountain is a special place where you can recharge your energy and breathe freely!
When you take the time to observe and feel her, you can access her grounding energy and stillness.
By slowing down, listening to your breath, your body, and then calming your mind, you will be able to accomplish this.
Come and let go, for a day, a long week-end or even a week, be curious and discover another way of skiing, connected with nature.
Our special program: ski touring as a meditation in motion, in the quietness of the forest or the stunning beauty of the summits away from the agitation of the slopes.
By learning simple breathing and meditation techniques, you can reduce stress, release tension in your body, and improve your life balance.
Learn more of your body anatomy and how to let go of your body tensions.
No matter what your level of skiing is, from green slopes to off-piste, you will be welcomed and guided with kindness out of the tracks.
Your ski instructor is also a therapist and a yoga teacher and will be along with you to practice in total serenity.
CHOOSE A PRIVATE HEALTH WEEK and improve your skiing skills! With an exclusive and special designed program.
FIVE DAYS to enjoy daily private ski tuition, yoga, massage and osteopathic treatments.
SNOWGA has been designed to ensure that clients enjoy a profound sense of physical and mental wellbeing, while situated in the beauty of the mountains. It is a completely holistic experience…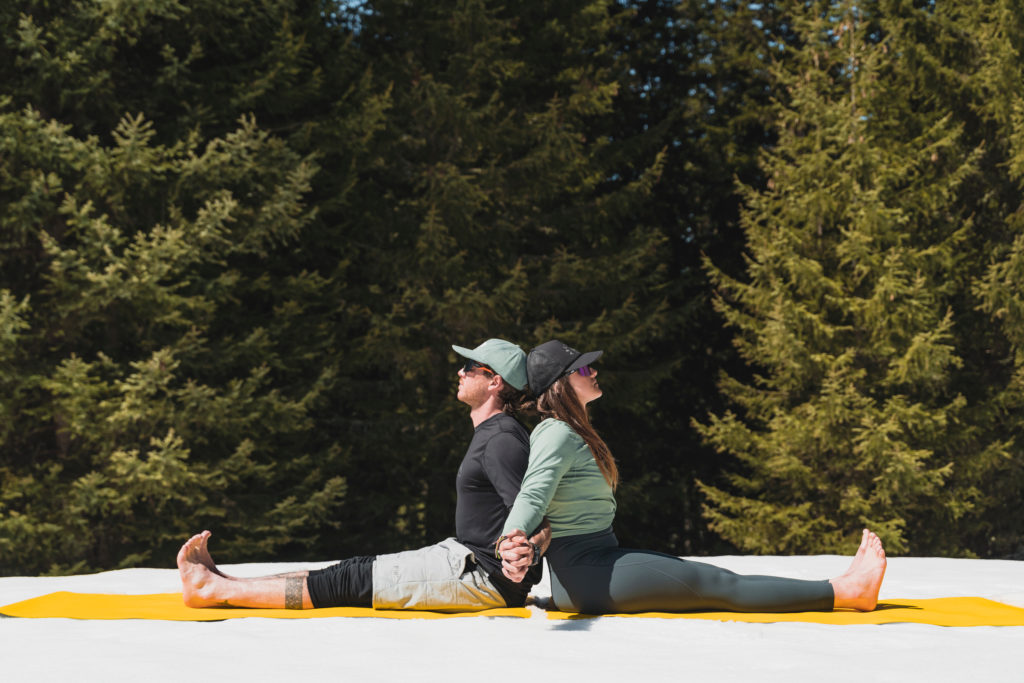 Our instructors are carefully and personally  selected to ensure you the best tuition in maximum security for your loved ones.
Human skills, experience and local expertise  are for us a priority and your guaranty for the best journey on skis !
RATES
Private Instructor
from 500€
1 to 5 pers from the same party
Private Instructor
from 340€
Private Instructor
from 300€